REVIEW: X-RATED


X-Rated - The Mitchell brothers : a true story of sex, money, and death / David McCumber

Simon & Schuster : New York, c1992
464 p. ; ill.
Includes index



Growing up, Jim and Artie Mitchell seemed to have it all. Their father, J.R. Mitchell, was a professional gambler while their mother, Georgia Mae quietly accepted his choice of earning money. When her two sons started their own porn studio, she quiety accepted this too.

Later, at the trial of Jim Mitchell, accused of the premeditated murder of his younger brother Artie, gently spoke on Jim's behalf.

So begins and ends the bizarre world of the Mitchell Brothers who produced such films as Behind the Green Door and The Grafenberg Spot, managers of the O'Farrell Theatre, "The Carnegie Hall of Sex".

X-Rated by David McCumber, is a chronicle from their boyhood to their bickering and eventual downfall when Jim fatally shot Artie February 27, 1991.
Outside of magazine articles, their films, obscenity hearings and Generation of Swine by Hunter S. Thompson, there is no real history of the Mitchell Brothers. McCumber, HST's editor for the San Francisco Examiner, was more than qualified to write the book, a tell-all, no holds barred look at their personal lives and their business, which for Artie, at least, there was no distinction. Jim and Artie were best friends, but Artie's excesses drove Jim to a fatal moment of anger.
There is both a positive and negative aspect to X-Rated. The mostly positive aspects are how the two brothers withstood pressure to conform to "community standards", even appearing in court to defend their First Amendment rights. Then there is the downside to that world - the drugs, violence, jealous fights, Artie's constant money demands which destroyed lives and finally, the death of Artie.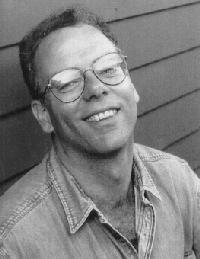 All this makes a wonderful book - but unfortunately McCumber fails to carry it off completely. There are parts where his writing is excellent, but I get the feeling that he tries to ape In Cold Blood by Truman Capote. McCumber is unable to blend fact with narrative. Chapters are divided into subchapters that end abruptly as like trashy sci-fi or adventure novels. The technique is meant to build suspense, but McCumber is never quite skillful enough.
The final section, about Jim's trial, is particularly good and swift. This mostly consists of dialogue. The legal implications were many - the Mitchells were major backers of the newly elected mayor and were friends with several police officers (a shocking turnaround from the seventies, when the O'Farrell was filled with undercover cops) and the DA's office used a controversial computer animation to show how Joim had killed Artie - first shooting him in the arm, then, when Artie emerged from his refuge in the bathroom, shot him agian in the head.
Jim expressed deep remorse over what he had done in a moment of rage, and went so deep into shock that he was prevented from seeing family members as he mourned that he had "killed my mmother's baby, the father of my nieces and nephews".
The trial brought about further conundrums - four women and dancers came to Artie's defense, even though he had at various times beaten, threatened and emotionally abused him. One has made her home into a shrine for Artie. Jim received the same support and leniency for his charity work and the AIDS ward at the SF General Hospital. About a hundred letters poured in asking that Jim be freed, since he was not a danger to society. Eventually, Jim served about four years in prison, down from a calculated six - three for manslaughter and three on weapons infractions.
To his credit, McCumber ends X-Rated describing Jim's pain beautifully:
Jim Mitchell's jail is in his mind, and he will always be a prisoner there.
Author photo from The Illustrated History of Girlie Magazines (*!*) David McCumber lives in Santa Barbara with his wife and two children.
EMAIL
Sign My Guestbook
View My Guestbook